CREATED TO MEET THE NEEDS OF THE GROWING LIVESTOCK INDUSTRY,
APS DELIVERS SOLUTIONS
AND SERVICE WITH EXPERIENCE.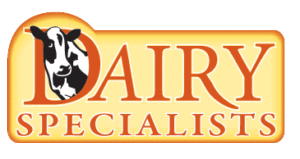 AG PROPERTY SOLUTIONS ANNOUNCES NEW PARTNERSHIP WITH COLORADO-BASED DAIRY SPECIALISTS, LLC
January 13, 2021 – Ag Property Solutions (APS) is pleased to announce it has invested in a majority interest of Dairy Specialists, LLC. The partnering of these two industry-leading companies will create opportunities for both entities to better service livestock producers nationwide across species.
Dairy Specialists, headquartered in Evans, Colorado, is one of the largest and most innovative commercial dairy service and equipment dealerships in the country. The company supplies commercial dairy farms with innovative parlor designs, new construction, remodels, robotic milkers, dairy waste management and 24/7 tech services. Additionally, the company offers state-of-the-art dairy equipment, parts and supplies thanks to strategic partnerships with a myriad of the world's best manufacturers and suppliers. For more information on the products and services provided by Dairy Specialists, visit: www.dairyspecialists.com.
Dairy Specialists will continue to operate and service customers under the same name and Randy Sorensen, the founder and current owner of the company, will remain with the company as Chairman while also remaining a partner in the business along with several other key personnel. Brian Stork, Chief Operating Officer for APS, will assume the same role for Dairy Specialists and be responsible for managing the day-to-day operations for both companies.
"APS offers a full, turnkey option for livestock producers of all sizes looking for construction and maintenance expertise. This exciting new partnership will open the door for us to become more involved in the dairy industry and allow us to broaden our animal housing knowledge and services to other species," commented Stork.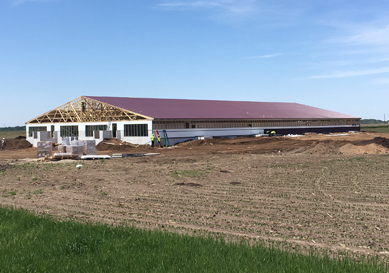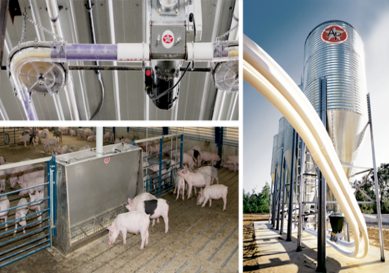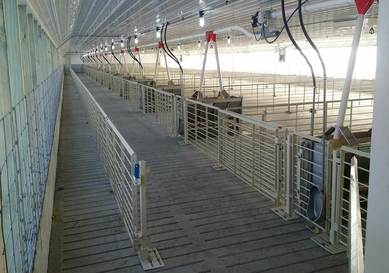 Structure
In the matter of every project, APS takes a thoughtful, concerned approach to craftsmanship, cost control, layout, design and structural longevity.
Supply
Ag Property Solutions is your best choice for construction of livestock facilities with intense specialization in swine buildings.
Service
Ag Property Solutions has designed our service department to help you get the most out of your facilities.
Ag Property Solutions works across the United States to help livestock producers with their facility needs. We offer new construction, remodeling, 24/7 service, and two well-stocked supply warehouses to help you achieve your goals. We proudly work with producers of all sizes and have relationships with the industry's leading equipment manufacturers. We truly offer Ag Property Solutions.
Together, we will help you build better results!
From dream to reality, new or remodel, Ag Property Solutions is your best choice for construction of livestock facilities
We offer planning, design, and construction services to meet your needs. Our excellent staff will work with you to understand your requirements, apply our expertise, and work hard until the job is done.
Ag Property Solutions pulls together all of the resources to get your project done right, on schedule, and on budget. We partner with you and a network of specialized subcontractors with skills to exceed your expectations. Ag Property Solutions is a turnkey provider – one resource for all your needs!
Get in Touch
Address: 3826 460th Avenue, Emmetsburg, IA 50536
Phone: (712) 852-8556
Parts Sales: (855) 345-6333
Office Hours: M-F 8:00 am - 5:00 pm
Store Hours: M-F 7:00 am - 5:00 pm
Saturday 7:00 am - 11:00 am